Carver Hill Gallery first opened in 2005 as a show-house gallery on a five-acre estate in rural Rockport. An old, meticulously renovated cape served as a showroom for Maine made art and furniture. Twelve rooms in the main house were appointed with stunning furnishings by some of Maine's finest craftsmen, and the art adorning the walls was rotated frequently for art openings. The attached barn served as an event space/concert hall featuring Indie art films and internationally known folk musicians.

Five years later, founder Jana Halwick opened a second location on Main Street in Rockland to drive more tourist traffic to the off-the-beaten-path location in Rockport. The success of the Rockland location and the overwhelming responsibility of the estate location (and two very energetic sons!) led to the consolidation of the galleries two years later. With a slightly heavy heart but a big sigh of relief, the estate gallery in Rockport closed and the Rockland location was able to focus on fine art. Many galleries in the state at the time were showing exclusively local art - it's no surprise that the breathtaking beauty of Maine attracts and inspires creatives. To separate itself from its predecessors, Carver Hill made the decision to expand its artist roster to include not only Maine artists, but talented artists from all over the world.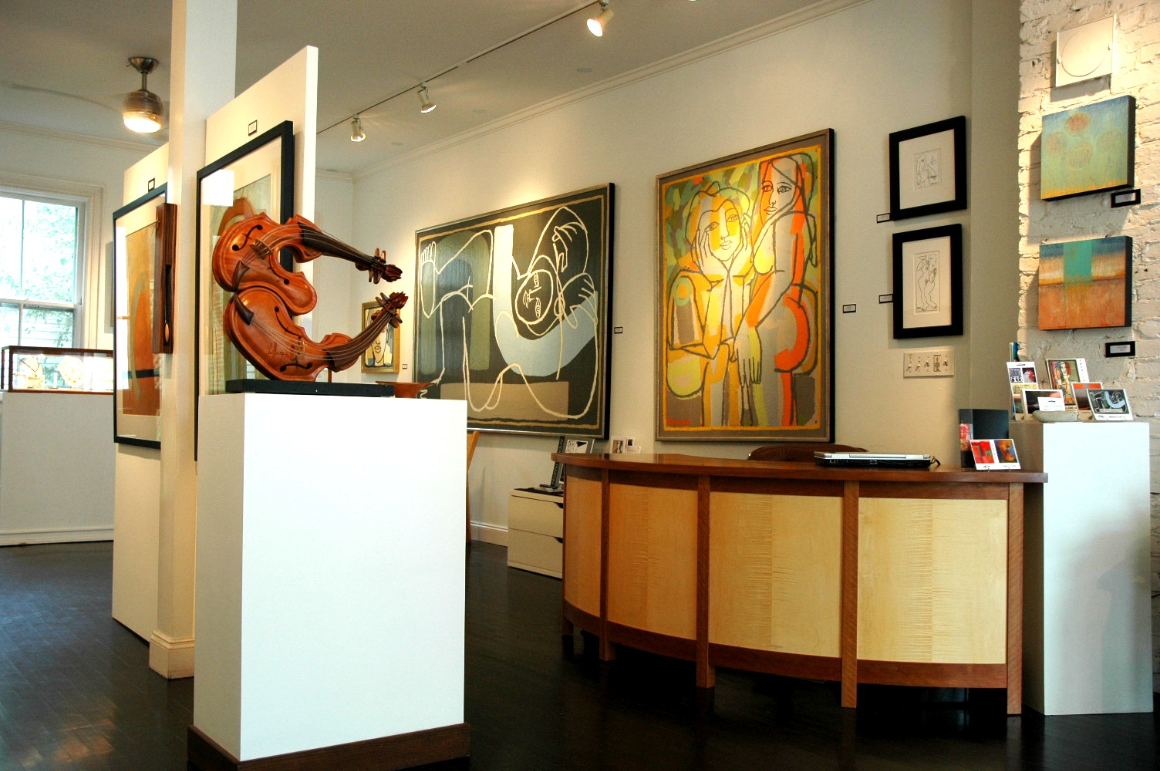 Carver Hill Gallery's former Main Street location in Rockland.
After 9 years, more and more galleries were moving to Rockland, and nearby Camden lost a couple of good ones. A light filled corner location on Bayview Street was calling. Five years ago, Carver Hill Gallery in Camden opened its doors, and it proved to be a great move. To keep a presence in Rockland, a wonderful warehouse/boathouse at 20 Winter Street, across from the Center for Maine Contemporary Art, houses CHG summer pop-up exhibitions July through September.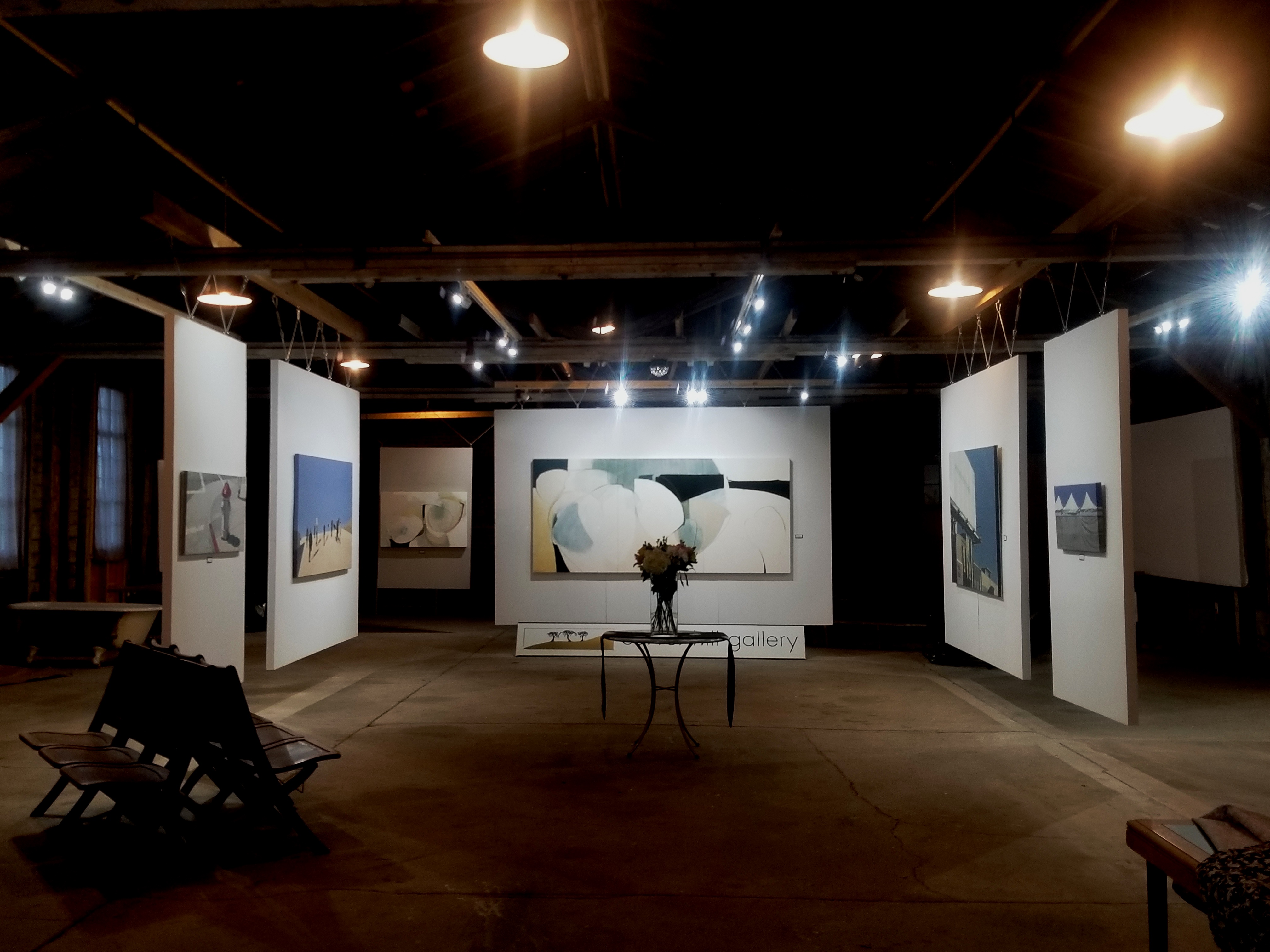 ROSE UMERLIK of Vermont and JUAN ESCAURIAZA of Madrid, Spain in a two person show at the summer Pop-Up location in Rockland.
Jana Halwick, director of the newly reopened Carver Hill Gallery in Camden, ME (formerly in Rockland, ME) has shown the work of local, regional and international contemporary artists for more than a decade. With a thriving tourist industry along Maine's coastline, traditional galleries have done well over the years—and other commercial entities have joined them. Her latest pop-up was held across the street from the Center for Contemporary Art in Rockland, which made for great synergy.
ART NEW ENGLAND To Pop Up…or Not? By Julianna Thibodeaux (Volume 39 Issue 5).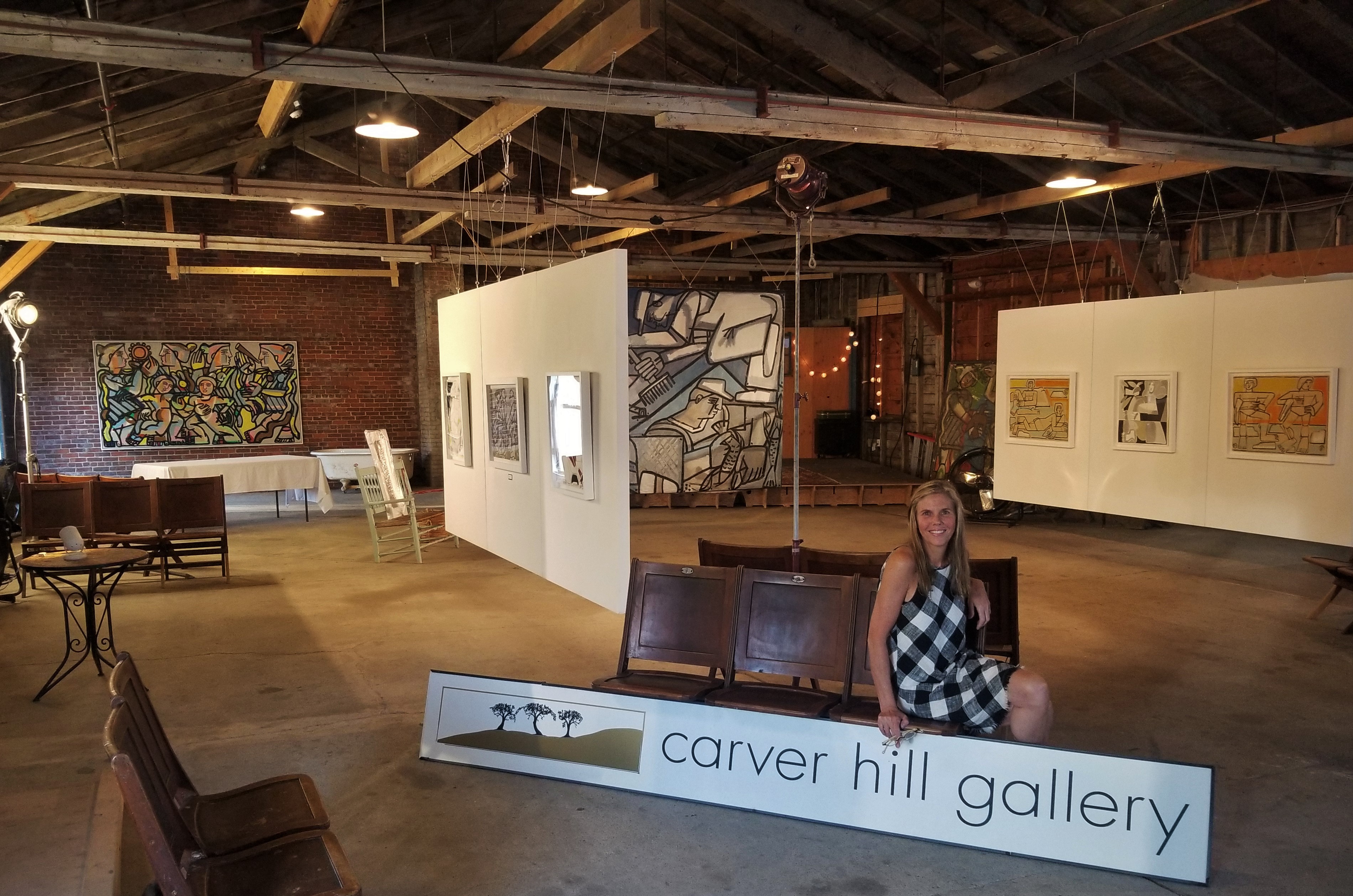 Jana Halwick, mid-installation of the AMERICA MARTIN solo show at the Summer Pop-Up location in Rockland.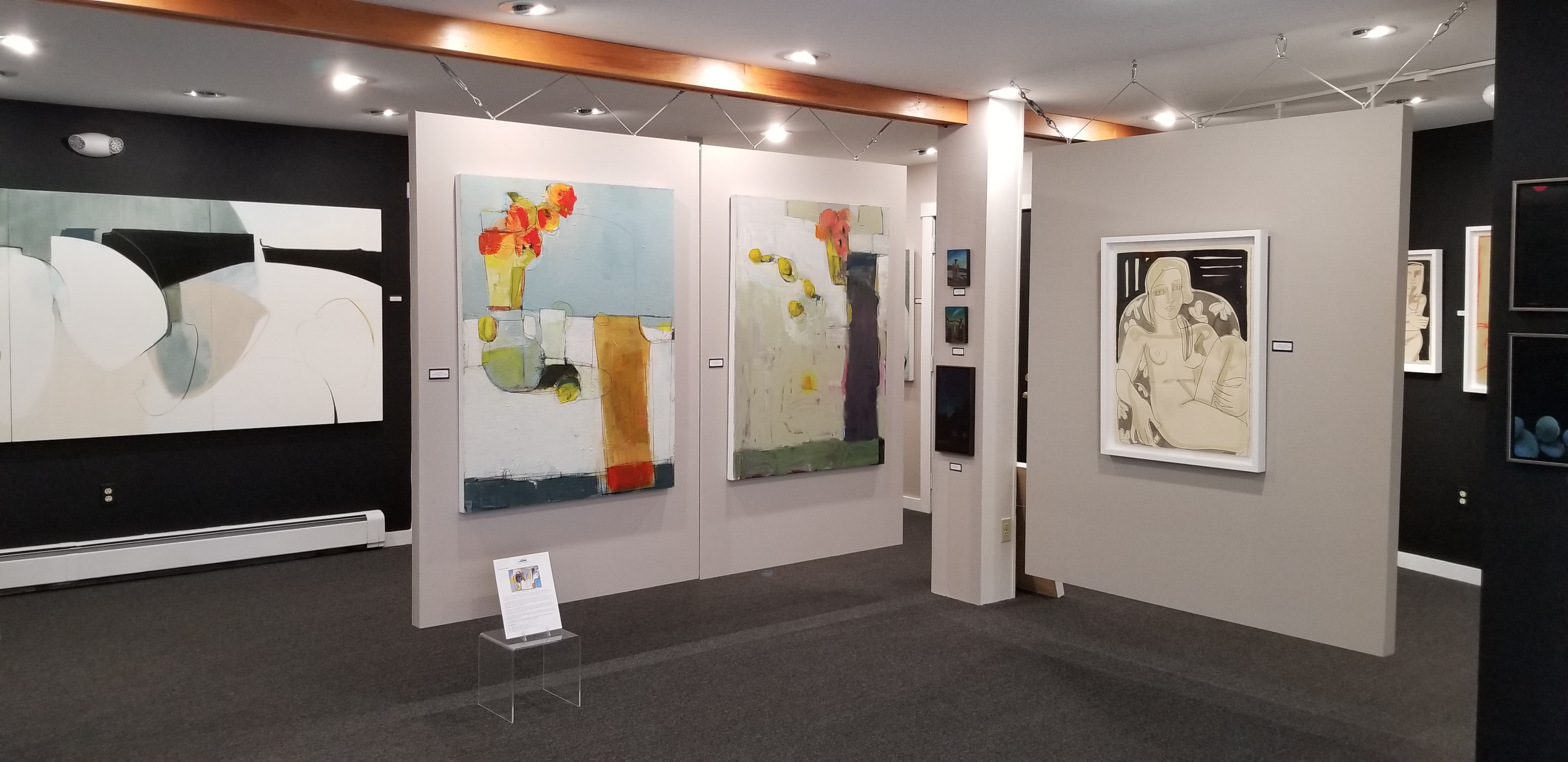 Camden location at 28 Bayview Street

Now in its eighteenth year, Carver Hill Gallery continues to inspire art enthusiasts with an atypical collection of contemporary fine art from its home state of Maine, spanning the country to Los Angeles, and including work from Spain, Italy, Argentina, Canada and beyond. All of the gallery's artists are career artists and art professionals who have taught in some of the finest institutions worldwide. Commissions, corporate sales and installation are welcome and available. Visit us at the gallery or set up an appointment for us to visit you in your home or office. We are always happy to show work by appointment outside of business hours.